I'd never heard of this.
In the spirit of the
Bayeux Tapestry
, a group of Quakers stitched 77 detailed panels of a
Quaker Tapestry
showing the history of the religion. It was started int he 80's and finished in 1996.
Wow.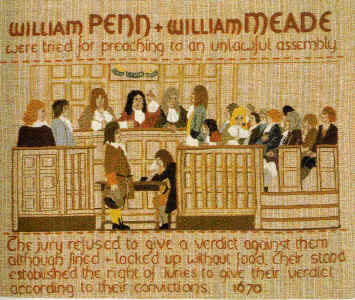 ok, given my love of needlework and religion,
why

have I never heard of this?
_________________
Chloride and Sodium: Two terribly dangerous substances that taste great together!